What is Binance?
Binance Profile
| project | Information |
| --- | --- |
| Official website | https://www.binance.com/ |
| founder | Changpeng Zhao (CZ) |
| Current headquarters (2023) | None, but offices around the world |
| year of creation | 2017 |
| related tokens | BNB |
| Supported cryptocurrencies | 300+ |
| feature | The world's largest, derivatives trading, NFT market, Launchpool, rich wealth management products |
| Deposit and withdrawal method | Bank transfer, credit card/debit card, cryptocurrency transfer, C2C, wire transfer USD |
| Taiwan dollar deposit and withdrawal | C2C third-party trading methods can be used |
| handling fee | Transaction Fees, Withdrawal Fees, Fee Discounts |
| customer support | 24/7 Customer Service, Binance Community, Binance Academy |
| application | iOS, Android, Web |
| Regulatory Compliance | International compliance, anti-money laundering measures, user identity authentication |
| safety | Binance Investor Protection Fund, 2FA, Multisig Wallet, Merkle Tree Proof of Reserve, KYC Policy |
Introduction to Binance Exchange
Binance is a world-renowned cryptocurrency exchange. It was founded in 2017 by Changpeng Zhao (CZ) and is headquartered in Hong Kong. Binance exchange has quickly grown into one of the largest trading platforms in the cryptocurrency industry with a user base spanning the globe.
Binance provides trading services for more than hundreds of cryptocurrencies, including Bitcoin (Bitcoin), Ethereum (Ethereum), Ripple (Ripple), Binance Coin (BNB) and more. Its trading platform provides a variety of trading models and financial services, and users can conduct spot trading, futures trading, leveraged trading, etc.
Binance is known for its low fees, high liquidity, and user-friendly interface. The exchange employs a highly secure architecture and multiple authentication mechanisms to ensure the safety of users' funds.
Binance Exchange may have some regional changes and restrictions in different regions, and in some countries/regions need to comply with local regulatory requirements. Therefore, when using Binanceelectronic walletBefore, users are advised to understand the local laws and regulations and abide by them.
Binance Taiwan
In Taiwan, the Binance exchange is relatively easy to use and popular. Many Taiwanese cryptocurrency investors use Binance for transactions. Binance provides a traditional Chinese interface, enabling Taiwanese users to register, deposit and trade conveniently.
Taiwanese users can use Binance to transfer USD in and out, but they cannot directly perform operations in Taiwan dollars. Therefore, in order to use Binance for transactions, Taiwanese users need to convert Taiwan dollars into U.S. dollars first, and then perform corresponding operations.
In addition, users in Taiwan can also consider using credit cards or other exchanges to recharge and withdraw Taiwan dollars, and then transfer the corresponding cryptocurrencies to Binance for transactions.
Binance China
In mainland China, the situation of Binance exchange is somewhat special. According to Chinese government regulations, cryptocurrency trading and related activities are restricted in mainland China. In September 2017, the Chinese government announced the closure of cryptocurrency exchanges in mainland China and banned related trading activities.
Therefore, the services of Binance Exchange in mainland China are blocked, and residents of mainland China cannot directly access Binance Exchange or conduct related transactions. If you are in mainland China, you cannot use the Binance exchange, and cryptocurrency trading in mainland China may violate local laws and regulations.
What is BNB coin?
BNB coin (Binance Coin) is the native token of Binance exchange (Binance). Binance Coin BNB was launched during Binance's Initial Coin Offering (ICO) in 2017.
The BNB coin originally ran on the Ethereum blockchain, using the ERC-20 standard. However, with the development of Binance, the BNB coin was transferred to its own blockchain network, the BNB Chain (Binance Chain) in 2019.
BNB coins have multiple uses and functions:
Trading fee discount: When trading on Binance Exchange, users can enjoy certain discounts if they use BNB coins to pay transaction fees. This encourages users to hold and use BNB while increasing its circulation.
Binance Ecosystem: BNB plays an important role in the Binance ecosystem. It is used to pay for and support different products and services of Binance, including Binance Exchange, Binance Smart Chain, Binance DEX, etc.
Initial Coin Offerings (ICO) participation: Binance's Launchpad platform uses BNB coins to participate in the ICO of some projects. Users who hold BNB coins can participate in the token sale of these projects.
Store value: As a cryptocurrency, BNB currency can also be used as a tool to store value. Users can hold BNB coins as a means of long-term investment or value storage.
Is Binance safe?
Binance is considered a relatively safe platform among cryptocurrency exchanges, but like any other cryptocurrency exchange, it also has some security risks. Here are some of Binance's security features and measures:
Security of Funds Fund (SAFU): Binance introduced the Security of Funds for Users (SAFU) to safeguard users' funds. The fund is raised by Binance itself to cover losses caused by security incidents.
Security features: Binance offers several security features such as two-step authentication (2FA), address whitelisting, and device management. These features increase account security against unauthorized access.
Technical architecture and security measures: Binance uses a multi-layer and multi-cluster technical architecture to achieve high processing throughput and security. They employ advanced security measures to protect user funds, including encrypted storage, decentralized servers, and DDoS protection, among others.
Security Audits and Compliance: Binance conducts regular security audits to ensure the security and compliance of its systems. They work with third-party security agencies to conduct independent audits and tests to ensure the security of the platform.
Although Binance has taken various security measures, there are still some risks. When using Binance or any other cryptocurrency exchange, users should take some extra security measures, such as protecting their account login details, changing passwords regularly, using hardware wallets to store funds, etc.
Otherwise, some malicious people will defraud your virtual currency assets through Binance.
Binance Teaching (Registration, Deposit, Withdrawal, Anti-commission)
Binance Registration Tutorial/Binance Account Opening Tutorial
Estimated time: 7 days
STEP0. Download Binance APP Binance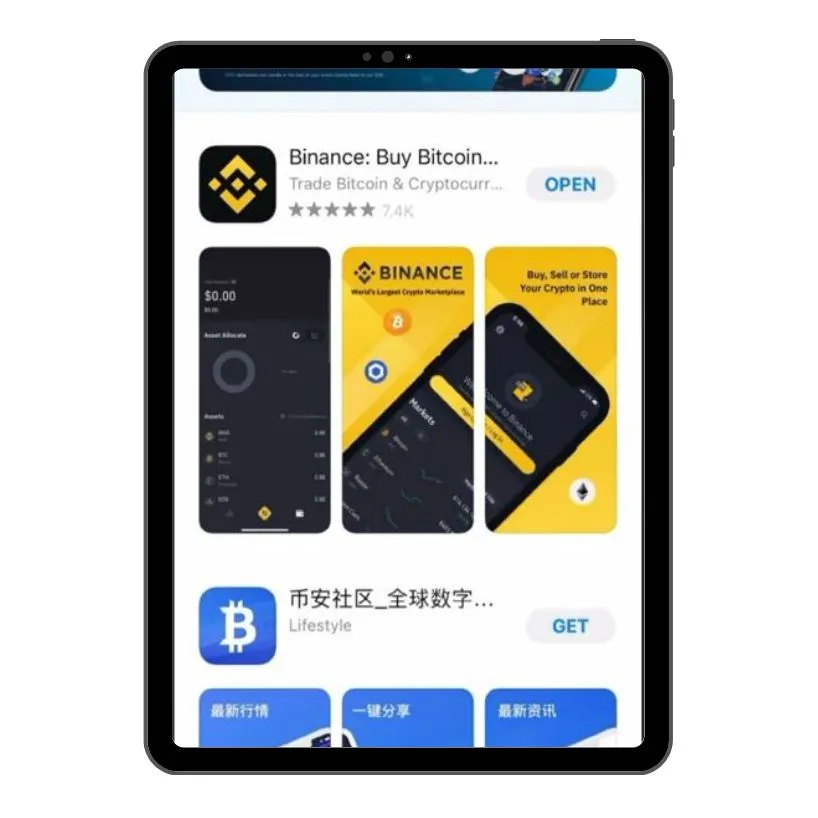 arriveGoogle Play or App Store Download Binance APP
STEP1. Create a Binance account
Enter email, password, recommender (fill in 277177326), and click "Register".
Receive the security verification code and submit it.
*The recommender can enjoy 20% handling fee discount
STEP2. Personal information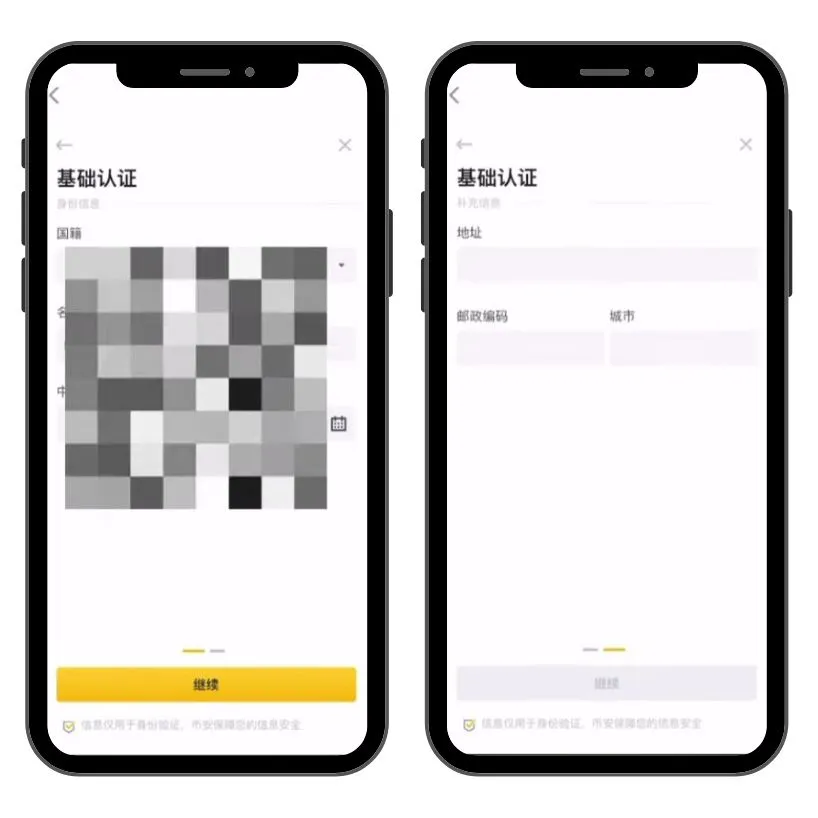 1. Fill in personal information (nationality, name, date of birth)
2. Fill in additional information (residential address, zip code, city)
STEP3. Identity authentication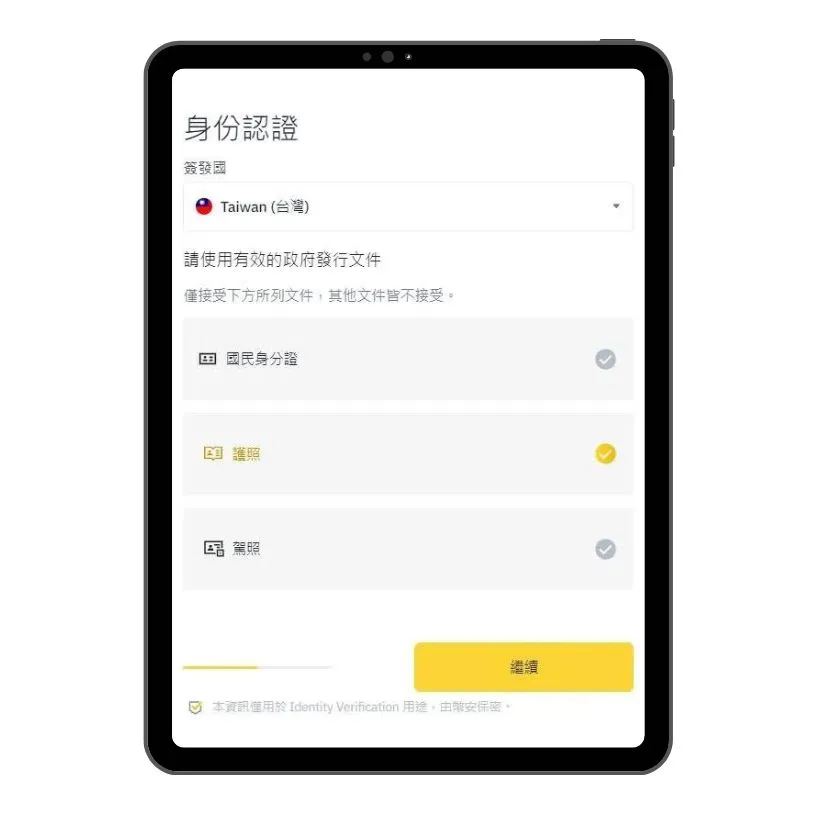 1. Select the country of issue and select the certification document (national ID card, passport, driver's license).
2. Follow the instructions to take a photo of an eligible ID.
3. Follow the instructions to take an eligible selfie.
STEP4. etc.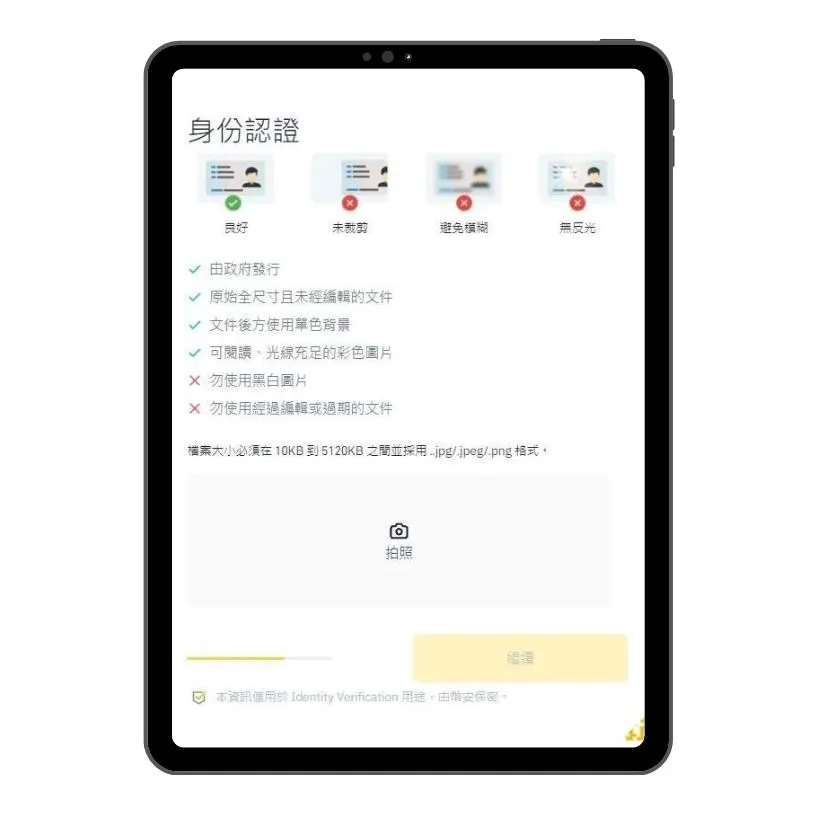 Identity verification takes time, up to 7 days, please wait patiently.
Tools:
Binance Buying Tutorial
Binance Taiwan Dollar Deposit
Currently on the Binance platform, there are two main ways to deposit Taiwan Dollars (TWD), including credit card purchases and C2C OTC transactions.
Credit Card Buying: This is a way to buy cryptocurrency overseas using a credit card. Please note that credit card purchases may incur higher handling fees. It is recommended to use a credit card with overseas reward benefits to get more rewards. It should be noted that some banks' credit cards may not be used to purchase cryptocurrencies.
C2C over-the-counter trading: This refers to transactions between users on the Binance platform, while the exchange acts as a third-party platform to ensure the security of transactions between buyers and sellers. In C2C transactions, it is recommended to select merchants that have been certified (with a yellow tick), and confirm whether the merchant's transaction volume and transaction rate are normal to ensure the security of the transaction. C2C transactions provide a variety of payment methods, including popular Jiekou payment, Line Pay and bank remittance.
Please note that the above are the ways to deposit TWD on Binance platform. Users should consider handling fees, security and their own needs when choosing a deposit method. In addition, depositing money is an operation involving money, please ensure that you operate through formal channels, and carefully protect personal information and account security.
Binance Foreign Currency Deposit
In addition to the aforementioned credit card and C2C currency buying methods, the Binance platform also provides other foreign currency deposit options. The following is an example in US dollars:
1. Bank top-up: This method is to wire USD from your bank foreign currency account to the Binance platform. Compared with other methods, bank recharge procedures are more complicated and take longer, so it is more suitable for larger remittance amounts.
2. Third-party payment: This method is to link to a third-party payment platform, and then purchase cryptocurrency through this platform. Note that using third-party payments may incur higher fees.
These are the foreign currency deposit methods offered by the Binance platform. Please choose the appropriate deposit method according to your needs and conditions. When using any deposit method, please ensure that you comply with relevant regulations and safety precautions, and at the same time carefully protect personal information and account security.
Binance Withdrawal Tutorial
Binance Exchange not only provides convenient trading services, but also provides a variety of withdrawal methods to facilitate users to withdraw quickly. If you want to convert your crypto assets from Binance to fiat currency, there are currently three methods to choose from:
Foreign currency account bank wire transfer receipt
C2C OTC
Remittance to Taiwan Exchange (the most convenient and safe)
Foreign currency account bank wire transfer receipt
This method is to transfer funds from Binance to your foreign currency account, usually using bank wire transfer for collection. The handling fee of this method is fixed and can be regarded as overseas income.
C2C OTC
This method is through the over-the-counter trading platform provided by Binance, where users trade directly. You can choose buyers and sellers by yourself, but please be careful to choose reliable trading partners.
Remittance to Taiwan Exchange
This way is to withdraw the funds back to the cryptocurrency exchange in Taiwan and exchange them into Taiwan dollars for withdrawal. This is one of the most convenient methods, but there are related income tax issues to be aware of.
Additionally, Binance Exchange provides 24/7 customer service to assist users with various issues. Binance has also implemented strong security measures to keep your assets safe from any illegal access. If you need assistance or have any questions, Binance's customer support team is here to support you.
Binance Anti-Commissioning Teaching
If you want to invite your friends to register on Binance and get commission rewards, please click the commission option in your profile picture.
On this page, you can check your UID, default rebate link and rebate ratio.
If you want to create a new referral link, just click the "Generate Exclusive Referral Link" button on the upper right. Currently, Binance's system allows up to 20 rebate links to be set up.
in conclusion
Using Binance Exchange can enjoy the following advantages:
Wide range of trading pairs: Binance provides a large number of cryptocurrency trading pairs, allowing you to easily conduct various transactions.
Powerful trading platform: Binance provides a feature-rich and easy-to-use trading platform with powerful chart analysis tools, order types, and trading options for your convenience.
High Liquidity: As one of the largest cryptocurrency exchanges in the world, Binance has a large trading volume and high liquidity, which helps to conduct transactions quickly.
Security measures: Binance has adopted multiple security measures, including fund insurance, cold wallet storage, and secure identity verification, to protect users' funds.
Multiple deposit and withdrawal methods: Binance provides multiple deposit and withdrawal methods, including credit cards, C2C transactions, bank wire transfers, etc., to facilitate users' fund operations.
Customer Support: Binance provides 24/7 customer support, users can get assistance and answer questions at any time.
There are risks associated with cryptocurrency trading, including market volatility, security and regulatory risks, among others. Before trading with Binance or any other exchange, it is recommended to carefully study the relevant rules, risks and trading strategies, and manage your funds carefully.